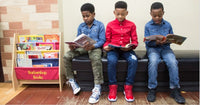 "Once you learn to read you'll be free forever." ~ Frederick Douglass
Reading is a problem for black boys. Only 10 percent of eighth-grade black boys in the U.S. are proficient in reading. The 2013 National Assessment of Education Progress found that 46 percent of white students are adequate readers by eighth grade, and 17 percent of black students as a whole are proficient which makes the statistic on Black boys even MORE troubling. Improving third-grade literacy is among the priorities detailed by the 10 leading foundations working with the White House on the My Brother's Keeper. Reading is not the be all end all but it is a TREMENDOUS component to assisting with success beyond K-12 but a lifelong necessity.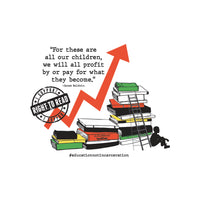 Support "Right to Read"
"Right to Read," is an initiative that provides intensive reading interventions to low performing and low income students. Students who need intensive reading support often cannot afford outside services, attend schools identified as failing, and are not provided the type of support needed due to associated cost and school budget constraints. Students who are performing two or more years below grade level REQUIRE more significant treatment to close the performance gap with their peers who are identified as proficient readers.
Po' Righteous Teacher as an organization understands that teachers who work in low performing schools don't always have the time, support, or resources  to champion this heavy lift. We consider it our duty to aid.
"For these are all our children, we will all profit or pay for what they become." ~ James Baldwin
Donate Here